THE FOLLOWING RETIREES HAVE PASSED AWAY DURING 2004
CLARENCE CHARLES THOMAS: OCTOBER 7, 1911-DECEMBER 14, 2005.
Clarence died on Wednesday December 14, 2005 at the Watford Quality Care Centre. He retired as a member of the plant safety and security dept. Clarence was predeceased by his wife Evelyn. He was also a life member of the Rondeau Lodge 40 Oddfellows. (No picture available)
SCOTT MINTY AGE 43; NOVEMBER 27, 1961--APRIL 1, 2005.
SCOTT DIED AT HIS HOME IN PETROLIA APRIL 1 2005. SCOTT WORKED AS A PROCESS TEM MEMBER AND FINALLY AS A MILLWRIGHT WITH THE CRAFT TEAM. HE WAS SURVIVED BY HIS WIFE KAREN AND TWO CHILDREN.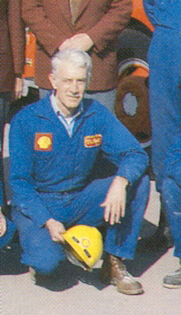 FRANCES WILLIAM HAIGHT: JUNE 9 1921,TO MARCH 16, 2005.
FRANK PASSED AWAY AT THE KINGSTON GENERAL HOSPITAL IN HIS 84TH YEAR.
FRANK WAS A MEMBER OF THE PLANT SECURITY STAFF AND RETIRED AFTER 33 YEARS SERVICE. FRANK, DURING WW2, WAS A TROOPER WITH THE TANK CORP. IN THE TROIS RIVIERE REGIMENT AND WAS WOUNDED WHILE SERVING IN ITALY. HE IS SURVIVED BY HIS WIFE NORMA AND SEVERAL CHILDREN.
HANS PETER LODBERG: JULY 1, 1920-MARCH 9, 2005
PETER PASSED AWAY AT THE ST. JOSEPH'S MANOR IN ELLIOT LAKE MARCH 9 2005. PETER AND HIS WIFE CAME TO SARNIA FROM DENMARK IN 1951 AND WORKED FOR BOTH SHELL AND CANADIAN OIL. PETER WORKED AS AN ELECTRONIC TECHNICIAN BEFORE RETIREING. SURVIVED BY HIS WIFE INGEBORG AND TWO CHILDREN.
LLOYD FRANE; MARCH 11, 1926 TO DECEMBER 24, 2004.
LLOYD AGE 78 PASSED AWAY AT HIS HOME IN PETROLIA. LLOYD WORKED FOR BOTH CANADIAN OIL AND SHELL . LLOYD RETIRED FROM THE REFINERY AFTER 43 YEARS SERVICE AS A PIPFITTER, HE IS SURVIVED BY HIS WIFE LEONA AND SEVERAL CHILDREN.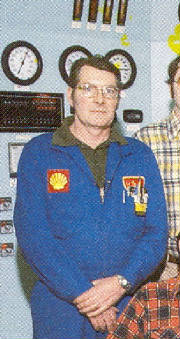 VERNE IVAN STEEL: DECEBER 10 1932 TO DECEMBER 10TH 2004
VERN AGE 72 DIED ON DEC 10TH, 2004, AT THE BLUEWATER HEALTH CENTRE MITTON ST. VERN RETIRED AS A STATIONARY ENGINEER AT THE SHELL REFINERY, HE WAS A AVID GOLFER AT THE CONFEDERATION GOLF COURSE. HE WAS SURVIVED BY HIS WIFE BARBARA.

REGINALD NORMAN LOVE: April 2 1918-November 29 2004
REG AGE 86 DIED ON NOVEMBER 29, 2004 AT THE BLUEWATER HEALTH CENTRE. REG RETIRED IN 1979 FROM THE REFINERY WHERE HE WORKED AS A PROCESS SHIFT SUPERVISOR. HE IS SURVIVED BY HIS WIFE LILLIAN AND FAMILY. WHILE IN GOOD HEALTH HE TRAVELED OVER ONTARIO IN HIS MOTOR HOME.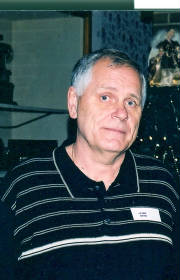 GERALD NORMAN BURR; June 16, 1938-November 23, 2004.
GERRY AGE 66, DIED IN HONOLULU, HAWAII ON NOVEMBER 23, 2004. GERRY WORKED IN THE SHELL REFINERY FOR 34 YEARS IN THE PROCESS AND MAINTANENCE DEPT. GERRY ALSO WAS AN ACTIVE COACH IN THE SMAA HOCKEY. SURVIVED BY HIS WIFE FRANCES .
JOHN ROGERS; April 23, 1925-November 17, 2004
JOCK AGE 80 DIED AT THE BLUEWATER HEALTH CENTRE MITTON ST. ON NOVEMBER 17TH 2004. JOCK WORKED AS A MILLWRIGHT AT THE SHELL REFINERYAND WAS A LONGTIME MEMBER OF THE SARNIA LEGION BRANCH 62. JOCK WAS PREDECEASED BY WAS WIFE JEANNE..
GEORGE WILLIAM GARDINER
GEORGE IN HIS 89 YEAR PASSED AWAY AT THE PARKWOOD HOSPITAL IN LONDON ON NOVEMER 11 TH, 2004. GEORGE WAS A CANADIAN OIL EMPLOYEE AT THE PRTROLIA REFINERY AND WAS TRANSFERED TO MONTREAL WHEN THE REFINERY CLOSED DOWN. GEORGE AND HIS WIFE MARGARET MOVED TO LONDON AND JOINED OUR GROUP OF RETIREES. GEORGE WAS ALSO PAST PRESIDENT OF THE PETROLIA LEGION BRANCH 216.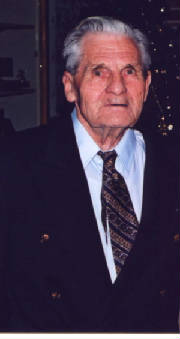 FRED SIMMONS: Aug 6, 1919- October 22, 2004
FREDERICK (FRED) GEORGE SIMMONS; AUG 6, 1919-OCTOBER 22, 2004. FRED DIED AT THE AFTON PARK PLACE, SARNIA IN HIS 86TH YEAR. FRED RETIREED IN 1984 FROM THE DRAFTING IN THE REFINERY. SURVIVED BY HIS WIFE KATHLEEN.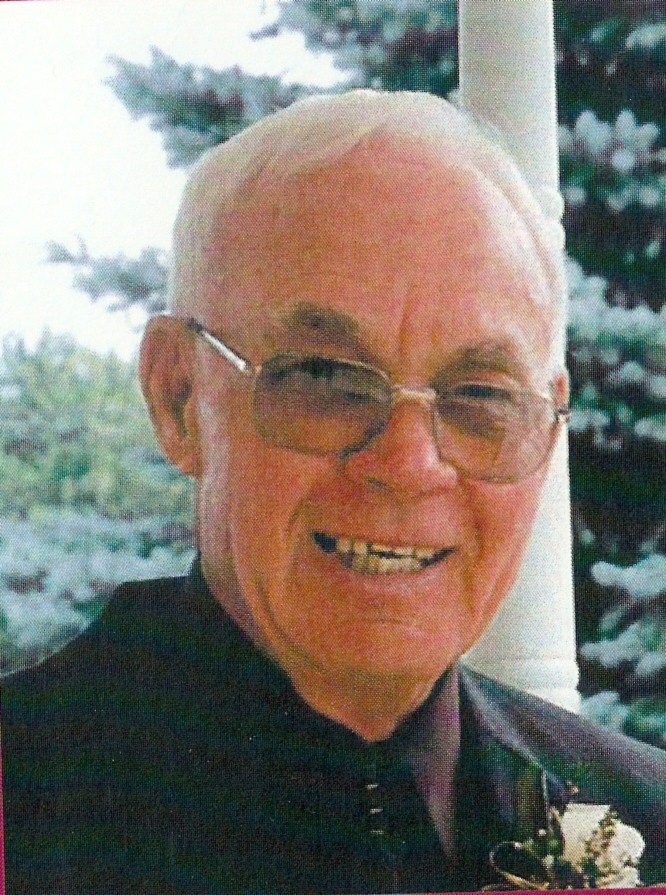 CHARLES DUNN: Feb 20, 1942-September 15, 2004.
CHARLES (CHUCK) DUNN, AGE 62, DIED SEPTEMBER 15, 2004 AT HOME. CHUCK WORKED FOR 32 YEARS IN THE REFINERY. HE WAS ALSO A MEMBER OF THE SARNIA IMPERIAL SR. FOOTBALL TEAM AND AN ASSISTANT COACH FOR THE SARNIA JR. GOLDEN BEARS. OUR CONDOLENCES GO OUT TO HIS WIFE LYNN AND FAMILY.